Frequently Asked Questions About The Homeopathic Constitution Survey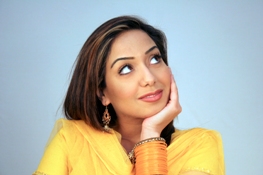 These are some of the most commonly frequently asked questions we receive about the Homeopathic Constitution Online Survey:
How Many Homeopathic Constitutions Are There?
There are 15 constitutions used in classical homeopathy. Read more about the different constitutions and see the links to those pages here.
How Much Does Taking the Survey Cost?
The Survey costs $29 for one time use, per person.  Take your Survey

now!

Can I Take The Homeopathic Constitution Survey More Than Once?
Yes.  But a payment of $29 is required for each Survey taken, submitted and scored.
How Long Does It Take To Do The Survey?
We recommend that you set aside 15-20 minutes to thoughtfully answer all the Survey questions.

How Many Questions Are There On The Survey?
There are 168 questions that are answered in the Survey with the four replies of:  Very Strongly, Strongly, Slightly or Does Not Apply responses.
Do I Have To Complete the Homeopathic Constitution Survey in Once Session?
Yes.  But you may take as long as you like to do the Survey, there is no time limit.
NOTE: As long as you don't close your browser or submit the Survey, you can still work on it.
How Is The Survey Scored?
The Survey is automatically scored based on many variables designed into it to rate your most likely constitutions.  If you change your answer(s), then the scores will change.  You must complete all questions in order to submit the Survey and receive a scored copy.
Do My Results Guarantee That This is My Constitution?
No, they do not. You will need the professional guidance of a trained Homeopath to determine that.  This  Survey is a general look at your broad constitutional characteristics but is not a comprehensive, professional analysis of your constitution.  The Survey is provided for educational and informational purposes only.  In order to determine your constitutional type, you will need the skills of  a professional Homeopath, with proper training and experience.
What Do I Do If I Have a Technical Problem?
Contact us immediately if you have any technical issues with the submission or receipt of your Survey.  We will reply by email, usually within 1-2 hours if the request is received during business hours. Technical support is available from Monday through Thursday from 9:00 am to 5:00 pm, and Friday 9 am to noon (PST (California, USA time).