Payment Processing Instructions:
Homeopathic Constitution Survey

Anyone may take this Homeopathic Constitution Survey.
Please read this page before you make payment at the bottom of this page.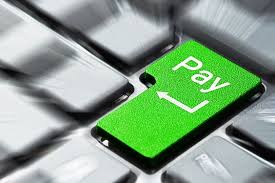 About The Homeopathic Constitution Survey
There are 15 basic homeopathic constitutional types that are considered and scored in this Survey. The data and information for each type is compiled from reliable homeopathic materia medica over the last 200 years.
Survey Questions:
Your answers are kept confidential.
There are 168 questions including on:
Your Information, Personality, Temperament, Food Preferences and Fears.

All answers in the Survey are scored based on your response to each of the homeopathic questions by these replies:
Very Strongly, Strongly, Slightly, Does Not Apply

Time Needed:

15 – 20 minutes
Cost: 
$29.00 (USD) per survey.
Fee is for one (1) time use by one (1) person.
Your payment is non-refundable once made.
Results:

You will be able to immediately view your scored report online.

You will also immediately receive an email copy of the report.


Check your

SPAM

filter if you do not receive if immediately.



About Your Scored Survey Report

Your answers are all kept private and confidential.
Once submitted, your Survey will be scored immediately.
Your scored report will show you the top 3 most likely homeopathic constitutions, based on your replies in the Survey.
You will see a screen report that will also show these immediately after submission.
You will also immediately receive an emailed report that contains your ranking and scores and general information.
Your report will indicate the mostly likely Homeopathic Constitution from the 15 constitutional types, based on all of the responses provided in the Survey.
How To Pay And Take  Your Survey
Make the

$29.00 USD

payment  in PayPal.
You will be immediately

redirected

to

your unique link

to complete the Survey.
Click on the

link

and you will be you will be directed to a custom link where you can complete your 168 question survey.
MAKE YOUR $29 PAYMENT NOW.
You may pay using a PayPal account or credit card.
Technical Problems: If you have any technical problems with accessing or submitting  your Homeopathic Constitution Survey after you have paid, please contact us for prompt assistance!